FC Materials Sdn Bhd
"Your One-Stop Malaysian Ingredients Supplier for Innovative Food Ingredients, Health Supplements, and Personal Care Products"
Advancing Malaysia & Southeast Asia's Ingredient Industry: Ingenious Approaches, Pioneering Solutions, and Skillful Support for Food, Personal Care, and Health Supplement Manufacturers.
---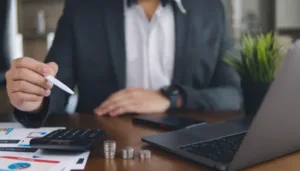 Proven Track Record
Since 2014, FC Materials Sdn Bhd has been a reliable and trusted ingredients supplier, demonstrating a solid commitment to quality and customer satisfaction. Our years of experience ensure you receive the highest service and expertise.
Comprehensive Product Range
FC Materials Sdn Bhd offers an extensive selection of ingredients, including personal care ingredients, food ingredients, health supplement ingredients, essential oils, fragrances, and flavours. Our diverse product offerings cater to various industries, making us your one-stop solution for all your ingredient needs.
Tailored Solutions & Market Insights:
Our in-depth understanding of the Malaysian and Southeast Asian markets allows us to provide tailored solutions for each client. We leverage local market insights to help you make informed decisions, ensuring your business remains competitive and successful in this dynamic region.
Discover Our Diverse Range: Premium Ingredients for Personal Care, Food, Health Supplements, Essential Oils, and Fragrances & Flavors
"Discover FC Materials' Featured Products: Boost Your Health, Beauty, and Culinary Experiences with Our Exceptional Offerings"
Acaiberry extract
specification: 10:1 TLC
Halal Certified
If you're looking for the perfect way to add delicious antioxidants and phytonutrients to your diet, look no further than our ACAI Berry Extract.
"Empowering Mind, Body, & Soul: Unveiling the Multifaceted Potential of Advanced Food, Beauty, & Health Ingredients for Optimal Wellbeing"
Introduction: Welcome, beauty enthusiasts! Today, I am thrilled to dive into the world of skincare and introduce you to a hidden gem that deserves all …
"Partnering for Success: Introducing Our Trusted Alliances in Business"